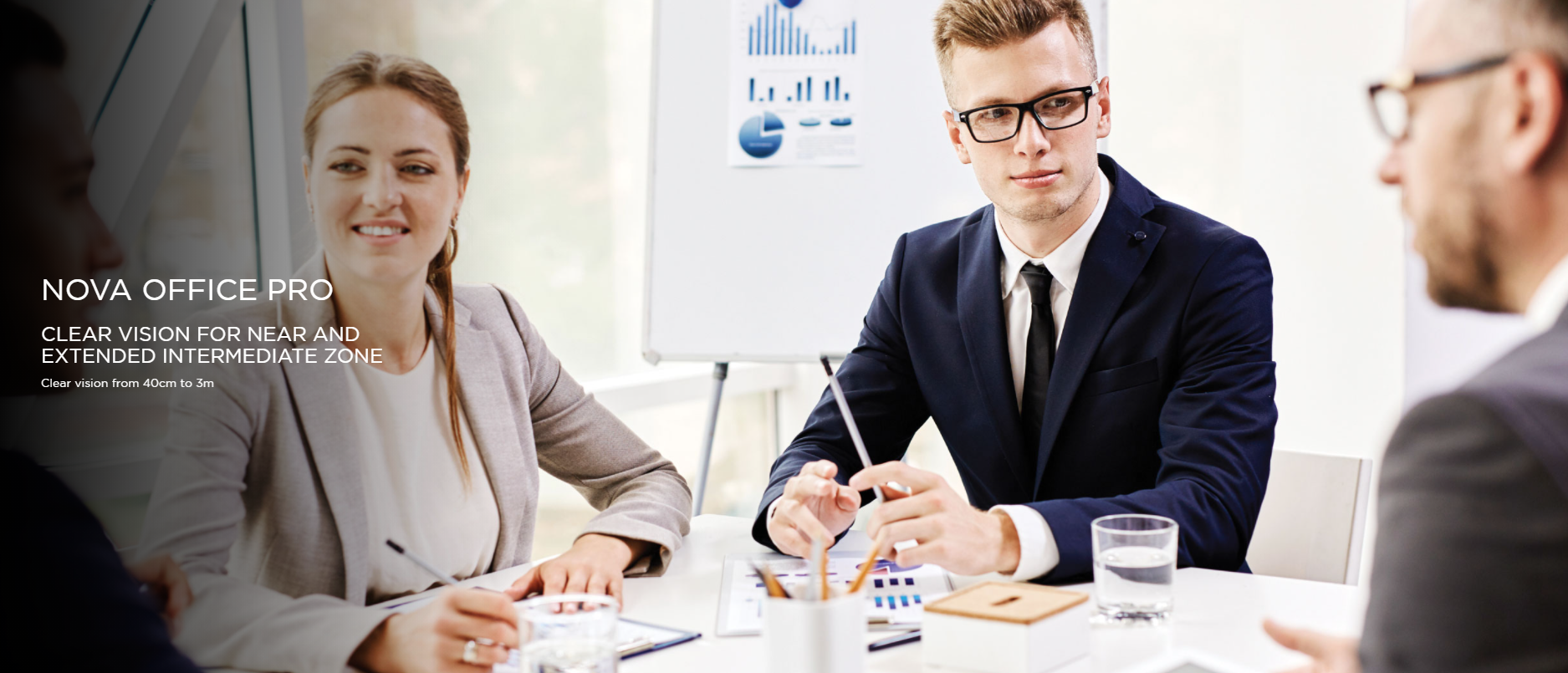 CLEAR VISION FOR NEAR AND EXTENDED INTERMEDIATE ZONE
Offers clear and wider vision for Near and Extended Intermediate viewing zones (Near to Extended Intermediate distance).
Provides superior vision for Reading, work on PC and interactions in close vicinity.
The "OFFICE PRO" is designed for people who want an ideal vision experience while attending to desk work and simultaneously interact with colleagues and visitors near their desk area comfortably.